blog
/
Women In Business - Celebrating Women's History Month
Women In Business - Celebrating Women's History Month
Women In Business – Celebrating Women's History Month
The month of March pays tribute to women who, throughout history, have made extraordinary contributions in a variety of fields including the arts, science, politics, as well as business. The entrepreneurial spirit of women who want to own their own business has taken a serious advancement, especially over the last 20 years, and has been a key to the United States economic success.
According to the National Association for Women Business Owners (NAWBO), nationally, about 40 percent of small businesses are owned by women. This figure is up from 29% in 2007. In 2015, women-owned businesses generated $1.4 trillion in sales and employed over 7.9 million individuals.
In the Vanguard Cleaning Systems® Area Franchise network, two exceptional women have made their mark in building their own successful business, and in honor of Women's History Month we recognize their successes: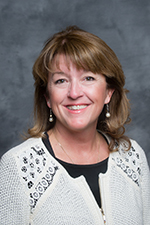 Carey Winkel – Prior to opening her Vanguard Cleaning Systems Area Franchise in Detroit, Michigan, Carey was an automotive and healthcare executive for 23 years. Carey celebrates her tenth year owning a Vanguard Area Franchise business. In 2012, Carey's company received national certification as a Women's Business Enterprise by the Women's Business Enterprise National Council (WBENC). Her contributions to the Detroit market has supported more than 80 independently owned franchised commercial cleaning businesses. Carey also donates to local charities in Detroit and around the globe that focus on helping kids with cancer.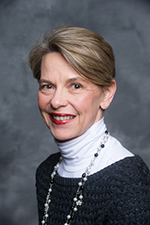 Cindy Banchy – Cindy purchased her Vanguard Cleaning Systems of Minnesota Area Franchise business in 2005. Prior to ownership, Cindy worked as a sales executive for IBM for 16 years. Banchy's success comes from her drive to watch others succeed. She has supported over 75 independently owned franchised commercial cleaning businesses. Cindy consistently gives back to her community through charitable donations and sponsorship. She also has been certified as a women-owned business by WBENC and belongs to one of the Twin Cities' chapters of the Women Presidents Organization, an international group of women in business.
Women-owned business opportunities continue to rise across the USA and abroad. If you possess an entrepreneurial spirit and seek to own and operate an Area Franchise business, consider the Vanguard Cleaning Systems® Area Franchise opportunity.
---
About The Vanguard Cleaning Systems® Brand
Founded in 1984, the Vanguard Cleaning Systems® organization is built upon over 2,500 independently owned and operated franchised commercial cleaning businesses, which are licensed and supported by an Area Franchise network of more than 50 independent regional offices throughout North America. Vanguard® franchised commercial cleaning businesses service over 15,000 businesses, healthcare companies, educational facilities, and non-profit organizations.
Related Posts:
Franchise Business Information
If finding a new source for quality, sustainable accounts is a challenge, look to a Vanguard Cleaning Systems® Janitorial Franchise for help.
Franchise Business Information
National Franchise Appreciation Day recognizes the business model, products, and services that franchises supply to their local community. What is a franchise? How can a franchise help you...